May we invite you to enter someone else's world for a few minutes? Someone who has their heart, head and hands set on connecting Europeans?
This page will trace and tell of the journey of the Advocate Europe idea challenge. We will be sharing our stories here: A collection of experiences and events from across our network. A documentation of people observing, listening and learning. A mosaic of pieces and portrayals to contribute to the bigger European picture.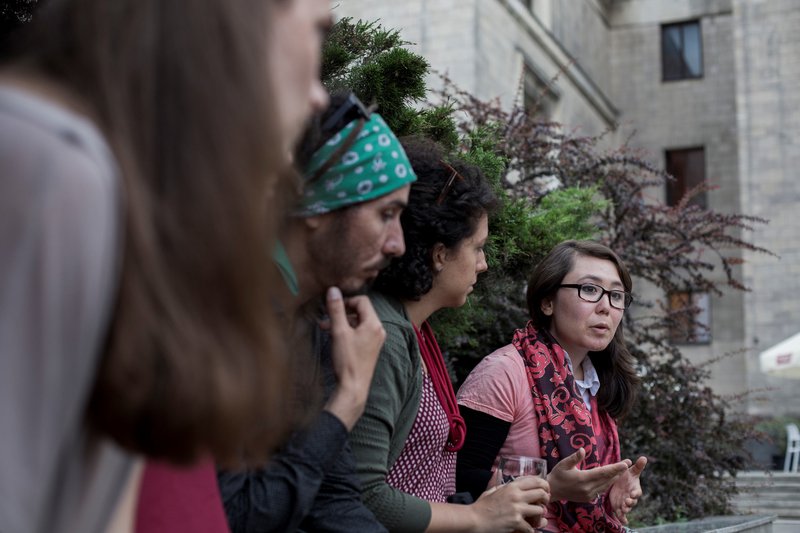 Storytelling night at our Community Meeting in Warsaw. Photo: Panos Georgiou
These are the stories of European change-makers, dreamers and doers. Stories about how we imagine and how we are working on our common future in Europe – visible visions. Our lead characters hold no official mandates and were never elected.
They do their work out of passion and heartfelt commitment to strengthen an inter-connected European community. They invent, convene, draw, write, direct and enter into dialogue with neighbours, policymakers, children and challengers – and maybe with you on this platform.
Here's the door. Come in and see what you will find in our Europe that is defined by possibilities, not by limits. Join our journey.
To be continued soon.