The last year has given us plenty of opportunities to reflect upon what democracy is, what it could be and why it is we feel fear and hope at the same time. 2019 made us look at the past and celebrate what we have: 30 years of the fall of the Berlin Wall and the beginning of a process that would lead to the Eastern Enlargement 15 years later. As we enter 2020, Brexit has definitely become invitable and populism seems to have taken hold of half of the continent. And yet not all has been bad: we saw Northern Ireland gain abortion rights and marriage equality, Finland's new government pioneering gender equality and Budapest's municipality go back to the opposition.

How do we make sense of all of this? To lead you to 2020, we put together some food for your minds, souls, hands and hearts. We hope your like our mix of spice and wish you happy readings/listenings/watchings.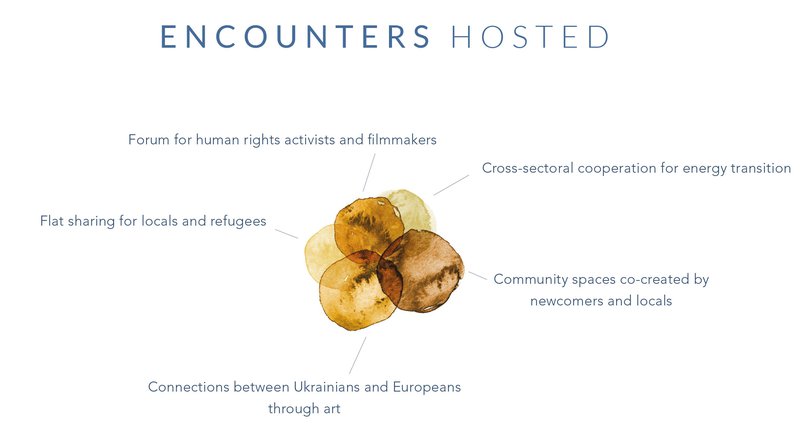 In our hearts: Don't put down that hope
Activizenship is a magazine edited by the European Civic Forum, aiming to connect ideas and experiences, explore and capture current trends and transformations affecting civil society in Europe and beyond. This fourth issue brings into the spotlight success stories of resistance against repression, political apathy, consumerism, exclusion, individualism and fragmentation, putting them into a wider perspective of socio-economic and political developments.
Get empowered by Six Success Stories of Resistance here.
'Hope is a​n embrace of the unknown​': In this essay, Rebecca Solnit looks at the potential of hope as a driver of social change: "It is important to say what hope is not: it is not the belief that everything was, is or will be fine. The evidence is all around us of tremendous suffering and destruction. The hope I am interested in is about broad perspectives with specific possibilities, ones that invite or demand that we act. It is also not a sunny everything-is-getting-better narrative, though it may be a counter to the everything-is-getting-worse one.
Read up the full essay 'Hope is a​n embrace of the unknown​' here


On our hands: failing forward
It is hard to grasp the phenomenon of populism as it is ridden with contradictions: why are some women voting for misogynists or some citizens with a migration history for chauvinists? In his book Countering Populist Authoritarianism, Israel Butler from the Civil Liberties Union doesn't only look at some possible root causes for the increase in authoritarian views but also gives some advice for progressives to react.
Dive into Countering Populist Authoritarians here.
In 'Doing Democracy: How Social Entrepreneurs Bridge Divides, Fight Apathy and Strengthen Civil Liberties' the Ashoka Learning and Action Center delivers a toolkit and a study based on a simple observation: What does an organization that brings people together to do arts and crafts and an organization uniting mothers to address extremism have in common? They both work to systemically change the way we do democracy.
To find out what seven recommendations and tools for action this study lead to, have a look at the full report of Doing Democracy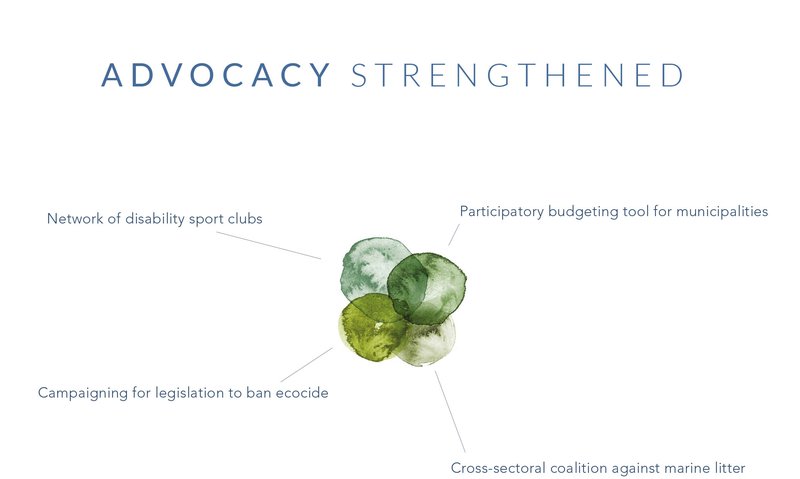 On our minds: Shrinking Civic Spaces
What is the norm(al) when it comes to European democracies? And is this normativity one of the root causes of the shift to illiberalism in Central Europe? In 'Imitation and its discontents', Stephen Holmes and Ivan Krastev try to explain Eastern Europe. "For two decades after 1989, the political philosophy of post-communist central and eastern Europe could be summarized in a single imperative: imitate the West! The process was called by different names – democratization, liberalization, enlargement, convergence, integration, Europeanization – but the goal pursued by post-communist reformers was simple. They wished their countries to become 'normal', which meant like the West."
Confront your opinion with Imitation and its discontents here.
Civil society organisations in the European Union play a crucial role in promoting fundamental rights, but it has become harder for them to do so – due to both legal and practical restrictions. This report by the EU's fundamental rights agency (FRA) looks at the different types and patterns of challenges faced by civil society organisations working on human rights in the EU. It is complemented by a small report on Civil society space: views of organisations.
Study through Challenges facing civil society organisations working on human rights in the EU and the report on shrinking civic spaces here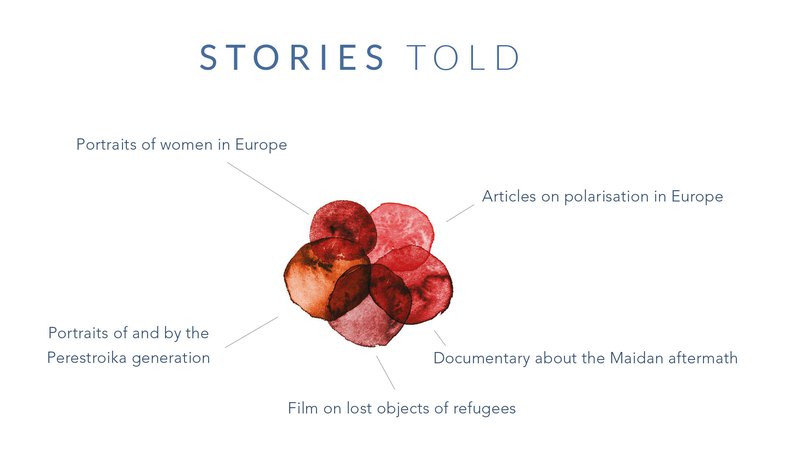 From our souls: Stories that move us
It's been thirty years since the Berlin Wall came down. Back then, there were 2 border walls in Europe. Today, there are 15. This fracture isn't merely physical: many cities are havens of wealth and privilege for those who hold the access codes, hives of struggle and poverty for those who do not. Divided Cities is the result of that reckoning – a new global documentary series of five stories, from five cities around the world, that reflect these major faultlines in surprising and troubling ways.
Watch the five stories of Divided Cities here.
For his documentary Democracy, director David Bernet paced Brussels' streets, lobbies and institutions, following the political process of the European Data Protection reform, now known as the GDPR. The result is a thrilling insight a political struggle, policy making, the role of interest groups and shadow rapporteurs in the European Union.
You can watch the whole movie online, for free and legally on the website of the German Federal Agency for civic education.