Sophia Burton, co-founder of Migration Matters passionately shares stories in forms of videos for a more nuanced understanding of migration issues.
Photo by Panos Georgiou
---
"Stories are memory aids, instruction manuals and moral compasses."
Aleks Krotosko, author, journalist & social psychologist
"Social impact: A significant, positive change that addresses a pressing social challenge."
School of Management, University of Michigan
European civil society holds great potential for enriching and deepening EU policy conversations with inspiration, creativity, ideas and solutions. Yet, its voice is too often absent from the political space of Brussels. Indeed, policy-making processes in the EU's headquarters often seem to be an incomprehensible jungle involving a huge number of stakeholders with confusingly similar acronyms. Particularly smaller NGOs and initiatives do not always have the space, resources, or willingness to share their insights and experiences with the "Brussels bubble". Prioritising first and foremost their work in the field, it is not necessarily part of their mission to advocate for clearly-formulated policy recommendations and inject them in the policy-making process. Still, as we pointed out in our previous article, their input remains equally valuable. It is high time for civil society to get engaged.
Carefully crafted impact stories can be one very effective way to enrich policy conversations in Brussels as they bring an oft neglected dimension to very formal and technical policy conversations. Indeed, stories are innately human fabrications – no two stories are the same if told by a different person. Still, no matter the story or the narrator, they carry forward the same characteristics – a heroine or hero, a challenge, a lesson, a solution each of us can relate to. In addition, stories can be tailored in such a way as to illustrate what is most relevant and effective for the given policy context. In that way you invite your listener into understanding your work for social change and craft stories about what is possible for our common European future. Tailored storytelling allows for your ideas to be shared: the ideas and solutions you hold might become part of that policy-makers arsenal and thinking and in that way enrich policy-making. You'll likely need to repeat yourself and deal constructively with resistance and criticism. Even though: Once you've found a friendly "listening ear", the political impact of your work can increase enormously.
Becoming more effective in communicating your work towards policy-makers means becoming clearer, focused and reflective about how you are communicating. Here are six pieces of advice from our experience to help you on your way forward to craft your own impact stories.

1. Dig up the Diamonds: What is the essence of your work and project you want to share?
Policy conversations in Brussels suffer from a very low attention span given the wide range of stakeholders who want to participate in the debate. Thus, as a first step, it is crucial to identify and sharpen the core message that you want to send to policy-makers in Brussels. Connect your hands-on work to the bigger, societal "meta" question that you are working on. Then identify what makes your project stand out and why your expertise and experience provides an important perspective policy-makers should listen to. If you work on several issues, make sure to separate them and evaluate how each fits into the existing policy debates in Brussels. Should the themes and issues of your work already be covered in very specific policy conversations that revolve around broader societal challenges, get involved and become a focused contributor to this conversation. Should your themes not yet or only partially have been picked up, your involvement is even more crucial. High time for you to get engaged


2. Select your insights and shape your messages for your listeners
Once you have unveiled the essence of your message and story, it is a question of tailoring and framing it for your target audience. This is even more important as Brussels is a space with a variety of sub-bubbles and a vast number of stakeholders. Thus, making your voice heard requires a clear communication strategy. First, you should become clear about the role, message and context of your endeavour: Who are you as the communicator of the message? A civil society innovator? A watchdog? Both in one? If so, what is your focus? Second, identify your audience. To whom are you talking? An MEP? Their assistants drafting the policy? A desk offer of a unit in a Directorate General of the European Commission? Think about what it is that makes them listen in the first place and what they will need to move your interest forward. Third, become clear about your ambition: what is it that you want to change? What is a realistic goal? Remember that your impact will probably not be reflected in the policy formulation but will be present in valuable other aspects, i.e. enhancing the transparency of the political process, raising awareness of and advocating for (lesser-known) issues, putting them on the political agenda, (re-)framing them or in brokering coalitions.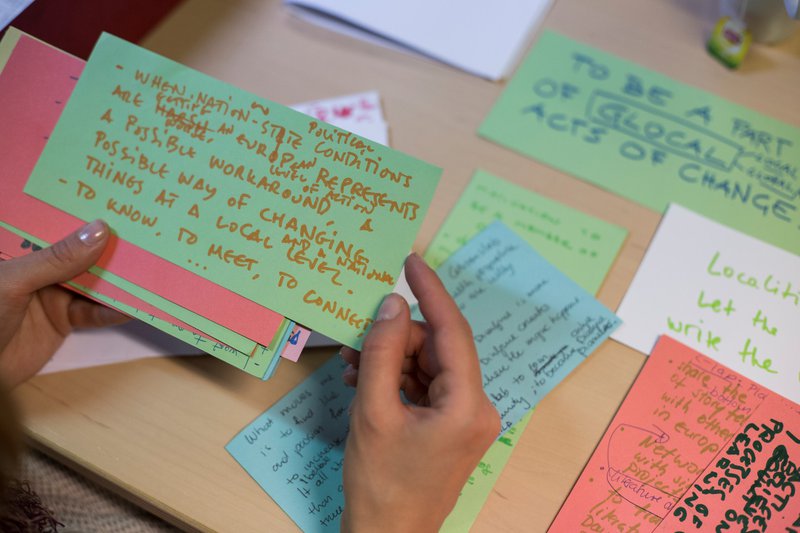 Become crafty and tailor your "impact story".
Photo: Panos Georgiou


3. Keep showing up and keep making noise
Civil society has an abundance of insight and experience to share. It might seem that you are not starting on a level playing field with other advocacy groups, but the key is not to lose faith and to be patient. The proverb "dripping water hollows out a stone" reminds us that change does not come overnight and usually not as a result of a single meeting. Thus, while putting effort into tailoring your message to your target audience, it is important to remain consistent when it comes to the essence of your message. In addition, show up at every occasion, be it over coffee or at a high-level conference, address as many stakeholders as possible and don't lose your voice.This will strengthen your story and increase your visibility. It takes effort, resources, self-confidence and commitment to become engaged in policy conversations over a longer period of time. Yet with time, persistence really can pay off and can leave a huge impact on policymaking. A good inspirational example is that of #freeinterrail by Martin and Vincent.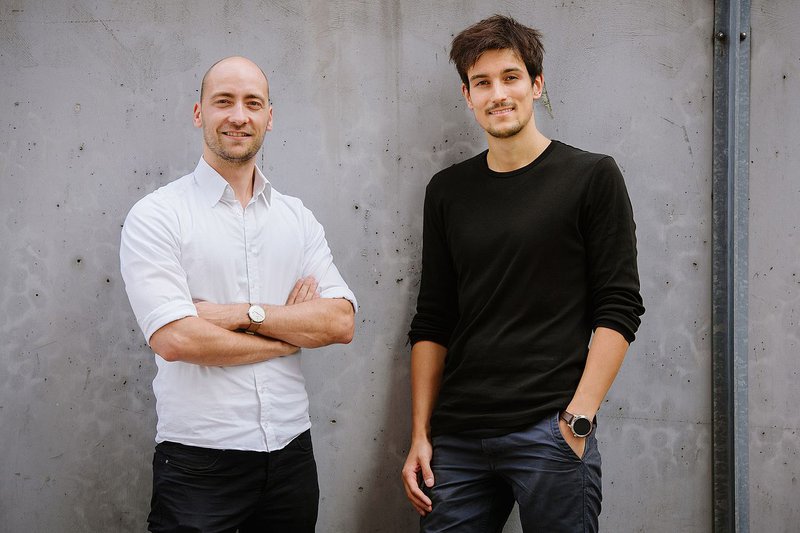 Advocate Europe Alumni Martin Herr and Vincent Speer succeeded: they advocated for every EU citizen to receive a free Interrail ticket on their 18th birthday. After several years and many conversations this is now an EU pilot programme. More at http://freeinterrail.eu/
Photo by: Phil Dera


4. Map the relevant stakeholders
Brussels is a city of lobbyists. Taking into account the complexity of the city as a political arena, it is easy to get lost. Thus, it makes sense to prioritise who you really need to engage with. A first step towards making sense of the complexity of Brussels is by mapping the stakeholders involved in the policy conversation or issue you are engaged with. A thorough online research will help you to identify key stakeholders: It might be the assistant of an MEP or a unit in the European Commission preparing a draft for a legislative proposal. It might be other associations, corporations, think tanks, organisations or networks that have competing or similar interests and who are engaged in the same topic as you. Simply search for publications on your topic, explore the jungle of documents and reports published by the European institutions or scroll through the agenda of past conferences and have a look at the speakers and the participants' lists.
5. Build alliances
It is very likely that you will not be the only one willing to engage in the policy conversation of your choice. Take advantage of this situation and side with like-minded organisations. This will give your interest more weight and allows for the best possible visibility in Brussels when engaging with decision-makers. Civil society networks, for example, can serve as platforms particularly for smaller initiatives to join forces in order to share resources, have a cost-effective access to Brussels and increase visibility for their interests. For example, smaller refugee and migration organisations like the Athens-based Greek Forum for Refugees have gathered under the umbrella of ECRE, the European Council on Refugees and Exiles. In that way, they are represented in policy conversations on European refugee law and bring the experiences from Greece and other parts of Europe to Brussels.
6. Continue learning
Most of all, continue learning and growing forward in this manner. Policy conversations require us to go further and engage in another context. That requires practice, consistency, strategy and empathy. Becoming more experienced at that is what the partnership between Advocate Europe and Connecting Europe is all about.
To get more practice in shaping and sharing your impact stories, have a look at the "European Civic Academy" by the Good Lobby, winner of Advocate Europe in 2018. Using a unique capacity-building approach, the European Civics Academy provides training for "citizen lobbying". This one-day school enables groups and individuals who want to effect change to make their voice heard for the common good, to push for change and to navigate their issues in the policy context. Here you can find out more.
---
About the authors
Julia Hoffmann is curious about the possibilities for social change that emerge when citizens, families, newcomers, migrants and policy-makers alike act together. She has spent several years working on issues of European integration. Since 2014 she has headed MitOst's idea challenge "Advocate Europe" with the mission to support creative idea makers who connect Europe and whose stories belong more prominently into our public and policy conversations.
Julian Rappold supports change-makers active in local, regional and national contexts across Europe to engage with decision-makers in Brussels to foster meaningful encounters and to strengthen Europe's cohesion as part of the project Connecting Europe, a joint initiative of the European Policy Centre and Stiftung Mercator.