BERLIN, February 2017 – How can digital tools make us more transparent?
With our partner Liquid Democracy, who created our online platform, we thought about how we can design our idea space even more transparent to collect ideas from Europeans that can be discussed by every reader. The result: Have a look and get active while commenting and sharing the ideas.
ROME, March – Why are we marching for Europe?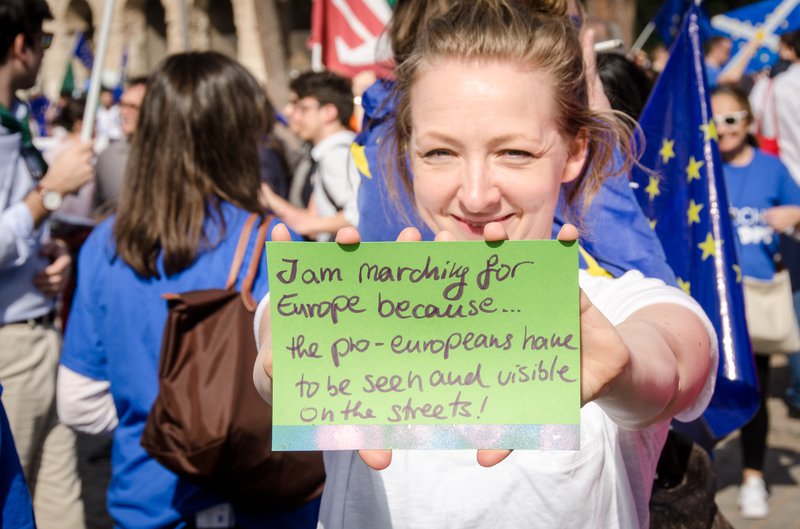 We caught up and took to the streets at the March for Europe on the 60th anniversary of the Treaty of Rome. Together with winners of our idea challenge, we asked ourselves why it is important for us to march for Europe. Photo: Delfo Esposito
WARSAW, June – What have we learned from European history?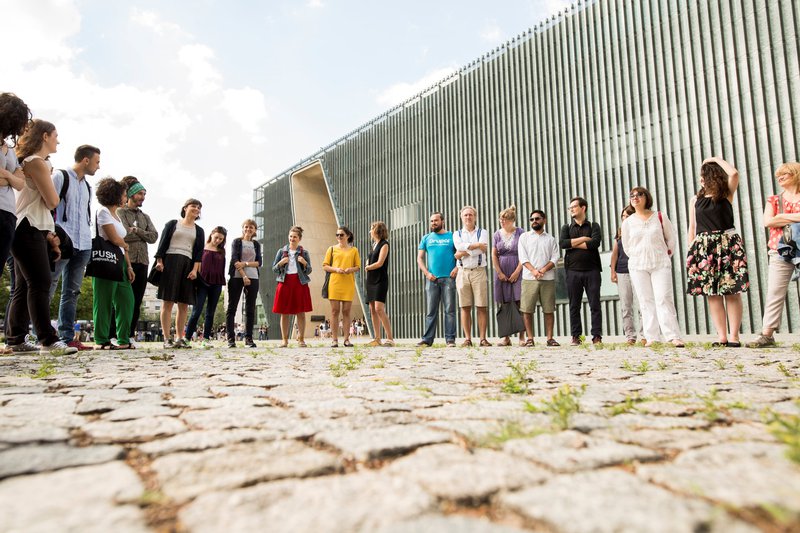 We looked into a bigger picture of European history at the POLIN Museum of the History of Polish Jews. At our movie night, we discussed populism and polarisation in Europe with the Commissioner for Human Rights. What do we need to learn for the future? Photo: Panos Georgiou
WARSAW, June – How can we weave connections in our community?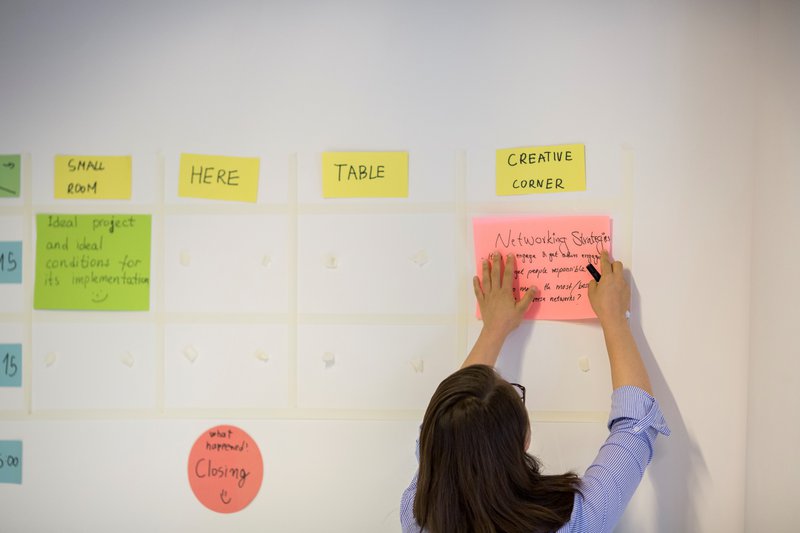 One idea: Just as the challenges in Europe are multi-layered and interwoven, we need to be connected, too, to find multi-layered solutions. How can we build connections, what does a European community of change-makers need? At our Community Meeting, which we organised with our winner Watchdocs, we hosted workshops on measuring impact, communicate ideas and what methods like design thinking are all about. Photo: Panos Georgiou
WARSAW, June – Where are your turning points?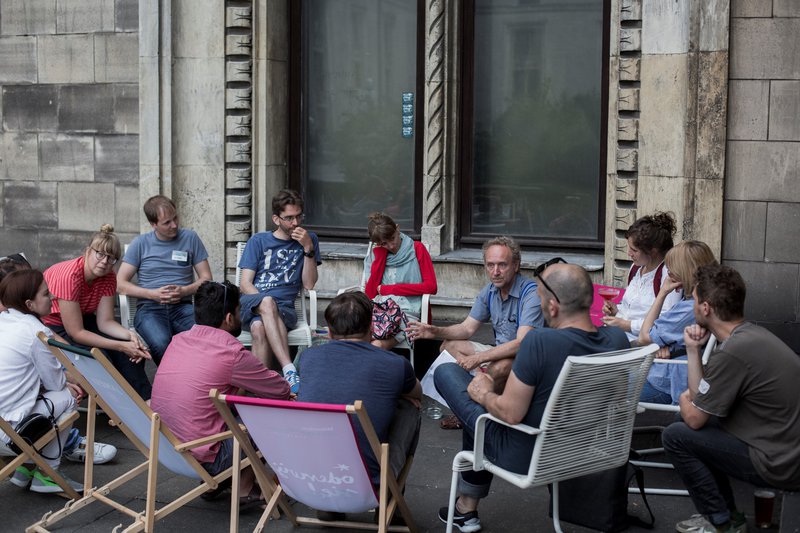 We shared personal stories in our first ever storytelling night within our European community. What are our stories and where are our turning points? Photo: Panos Georgiou
BERLIN, July – Is there something radical inside each of us?
We joined a salon by our winner deRadika to discuss radicalism in Europe. We traced the radical back to its roots in video portraits and discussions. Where does it begin? What drives people to take radical directions? Where does the radical have a constructive dimension? Doesn't the world and all of its problems demand that I champion what I stand for in a far more radical way? What does radicalism mean in different countries?
NIEKLITZ, September – What are we on fire for?
At the Open State of Politics, an innovation camp, offsite, between Berlin and Hamburg we thought about what we're on fire for – and how we can keep this fire burning. Together with our winning initiative Open State and more than 20 democracy innovators from across Europe, we spent five days exploring ideas to reshape politics and the questions: What does political activism mean for us? What drives us to want to change something?
ATHENS, September – Where do media and civil society interface?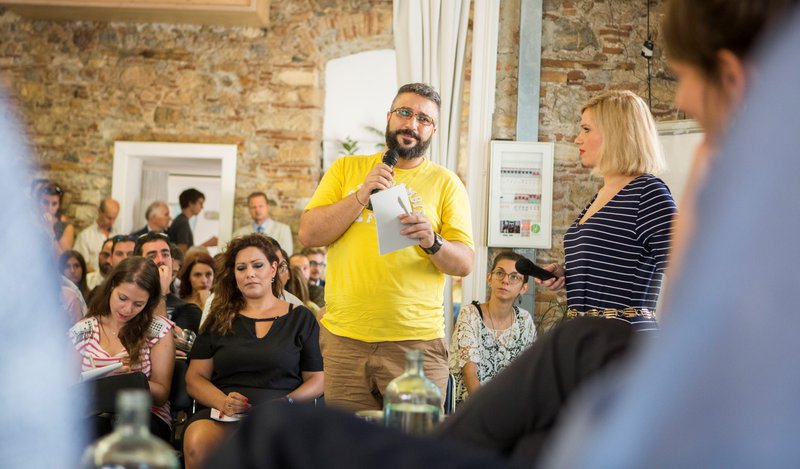 Searching for connections between different actors: With our winner Hostwriter, the network of journalists, and the media professionals' network Oikomedia, we supported an open discussion at the New York Times Athens Democracy Forum. Journalists from the BBC, the New York Times, Zeit Online and freelancers discussed with the audience. What do we need to regain trust between public, media and politics? Photo: Panos Georgiou
BRUSSELS, October – How can ideas from civil society inspire policy?
A European conversation at the European Policy Centre in Brussels: We talked about ideas from our challenge on migration in Europe, such as Migration Matters, the RISE network or Refugees for Co-Creative Cities. What bridges do we need to connect to other stakeholders?
FRANKFURT ODER/SLUBICE, October – How attractive is Europe today?
At the MitOst Festival, we talked about how attractive Europe is today. We were joined by some of our winners, watched their documentary The Taste of Home about the traveling container of Kitchen on the Run and the exhibition of Beyond'91 bringing together 14 journalists and photographers from seven countries portraying the post-Perestroika generation.
ONLINE, November to now – What are your ideas for democracy?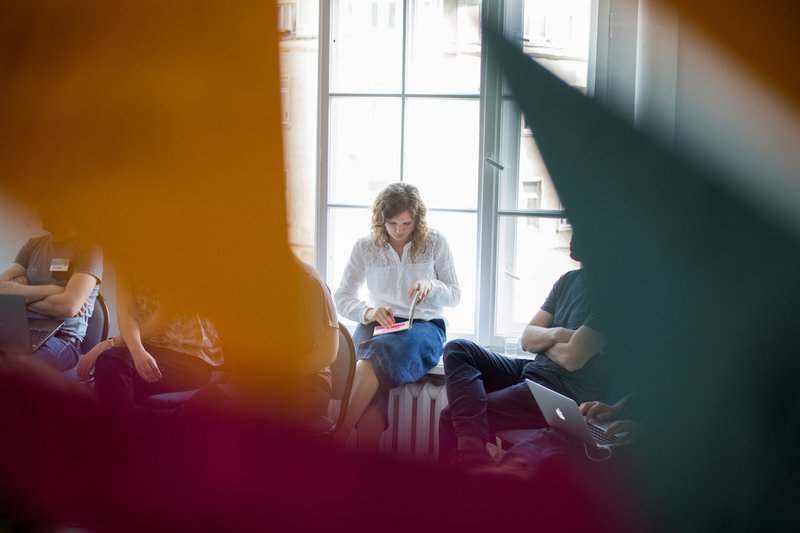 And then a new round of our idea challenge started. We put all our questions together into the topic of democracy and asked you to take the stage with your ideas for democracy in Europe. We received 475 responses and are currently preparing the shortlist. Photo: Panos Georgiou

Thank you to our community, our partners, applicants and readers for accompanying our journey!