Is the ideal of a Europe built on peace, equality and freedom crumbling? By the looks of it, the continent is being swept by a wave of right-wing populism. Poland, Hungary, Italy, Austria, Switzerland, Denmark, Finland, Slovenia, Germany, Croatia, Serbia – where the nationalists are not ruling, they have entered Parliament. And worst of all, they have effectively managed to set the political agenda almost everywhere. Instead of sticking to their values or tackling relevant issues, other parties – not only the conservative ones – have often adopted the populist, xenophobic rhetoric of far-right movements in order to win elections. And here we stand, at the beginning of 2019, stuck between neologisms for Europe such as Brexit or illiberal democracies.
But there is another story to it. While the tide comes in, it also pulls back. All across Europe, civil society actors and social movements are tirelessly working to challenge the status quo. Designing and testing future ways of democratic participation. Defending democracy as a culture and a practice. Redefining caring for our environment as a democratic right. Telling women's stories for more gender equality. Developing strategies to fight fake news or giving tools to citizens to effectively lobby their institutions for the better. Advocate Europe, as a civil society incubator, proudly presents the eight winning initiatives we will be mentoring through 2019.

Democracy Fitness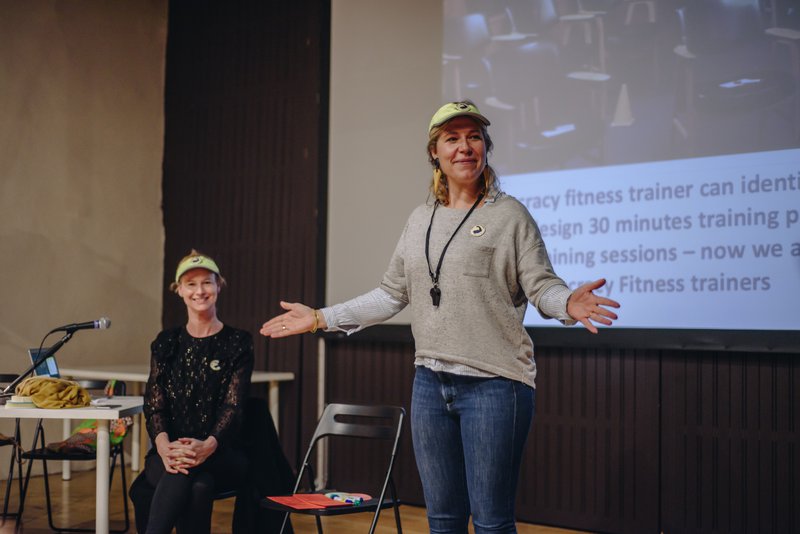 Photo: Olga Zarko

Like muscles in general, our democratic muscles require training – Democracy Fitness (Denmark) offers to strengthen these muscles in 30-minute training sessions. The aim is to gather and train citizens from various European countries and to give them the methods and competences to select issues, design trainings and tutor citizens from their own context, creating an extended network of democracy trainers
Why are we funding this project? Practising democracy fosters civic involvement and keeps participatory processes alive.

Sisters of Europe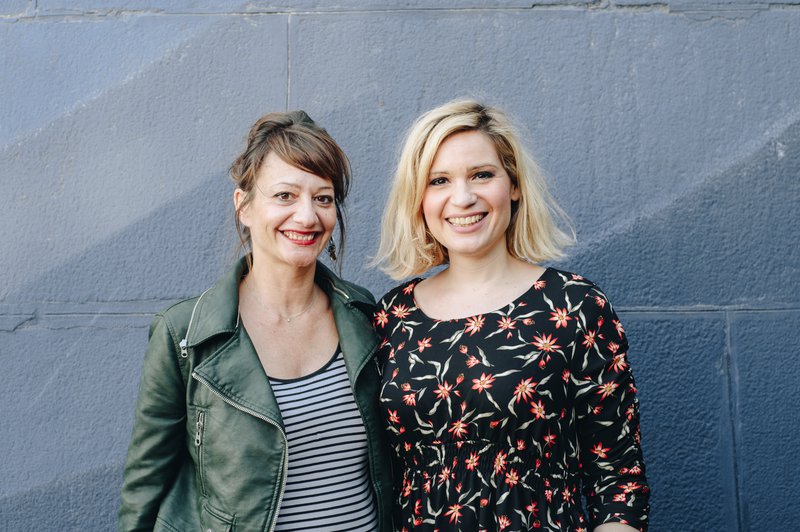 Photo: Olga Zarko
A century after the uprising of the suffragettes and in the middle of the #MeToo debate, Sisters of Europe (Greece, Germany, France) wants to foster inspiration and connection between women across Europe. The project aims to create a digital collection of interviews with engaged women from Europe and to host three Agorae in four different European Cities.

Why are we funding this project? By highlighting role models, building networks and offering concrete solutions, this project is a prototype of grass-roots gender democracy.
EscapeFake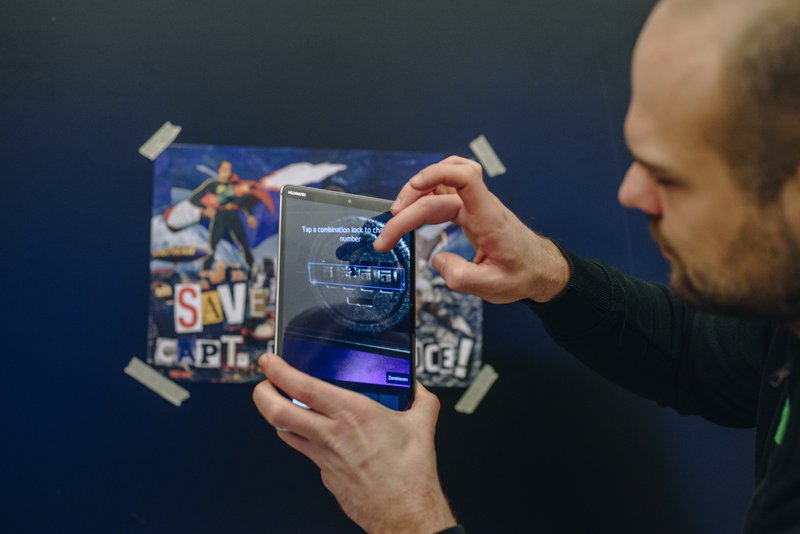 Photo: Olga Zarko
Although digital natives, teenagers encounter fake news on a daily basis in the digital realm. Using Augmented Reality and a free Escape Room App, EscapeFake (Romania, Austria) aims to teach school children between 12 and 18 the basic principles of fact-checking: read, cross-check, research and so - escape the fake.
Why are we funding this project? To teach teenagers fact-checking and critical thinking using innovative and playful methods is an important step to fight fake news.
WeBudget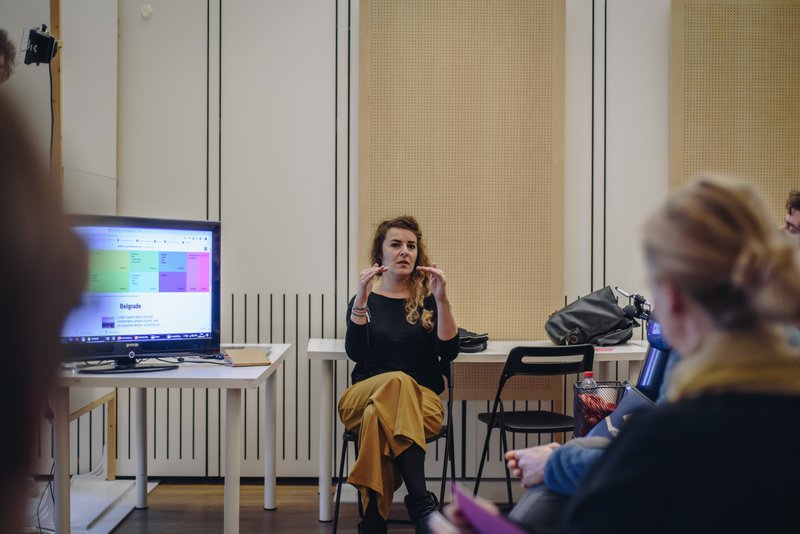 Photo: Olga Zarko
WeBudget (Italy, Hungary, Serbia, Croatia) involves citizens digitally in decisions about expenditures of public budgets. This tool not only aims to raise awareness about participation possibilities but also to create new decision-making processes. A new way to counter lack of transparency and to make political accountability real.
Why are we funding this project? WeBudget is bringing an innovative digital tool to concretely implement participatory budget spending and to involve citizens in political decision-making.
DECiDe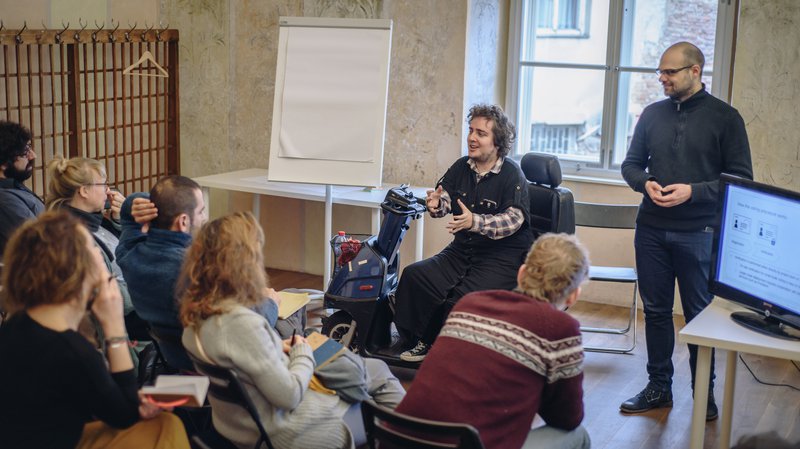 Photo: Olga Zarko
DECiDe – Digital Identity, European Citizenship and the Future of Democracy (Germany, Switzerland) is developing a new digital identity that facilitates participation in political processes using random sample voting. Be it on local, national or European level, this tool strengthens citizens' involvement in decision-making processes.
Why are we funding this project? This innovative, cost-effective and easy-to-use device helps citizens form an opinion about political issues and engage in society.
The EU Civic Academy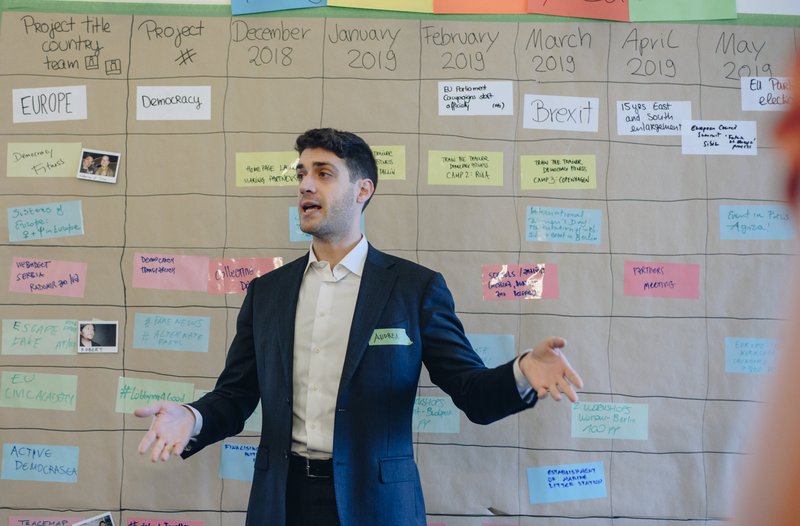 Photo: Olga Zarko
The EU Civic Academy (Spain, Estonia, Belgium) offers workshops for citizens to enable them to strengthen their communities through civic participation and to foster social change. The participants are taught lobbying strategies and methods in order to help them defend their ideas better on the political level.
Why are we funding this project? Citizens' lobbying opens new ways of participation to political processes for civil society.
TraceMap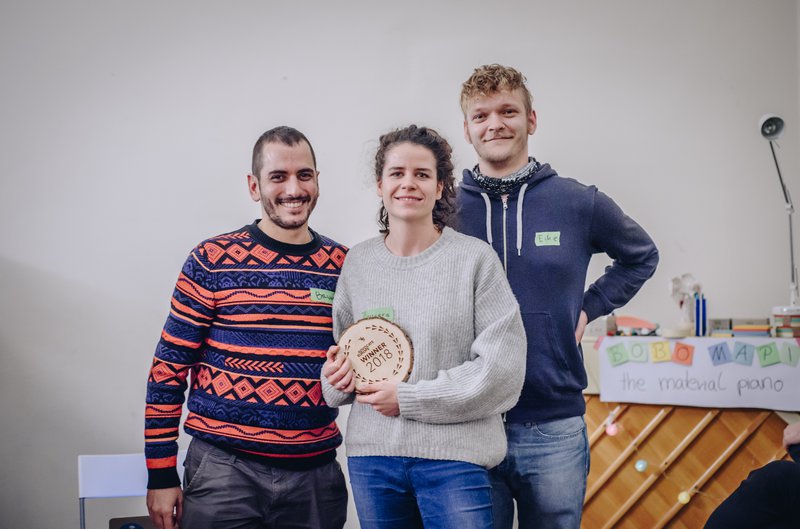 Photo: Olga Zarko
It is often difficult to counter alarmist content spread by populist parties in online discussions because of the lack of fact-based arguments. TraceMap (Germany) is developing an open-source web-tool that will allow social-media users to discuss online content, verify information and debunk fake news together.
Why are we funding this project? In this project, the role and the potential of social media are fully exploited: with the help of the online tool, communities are collectively able to expose fake news.
Active DemocraSea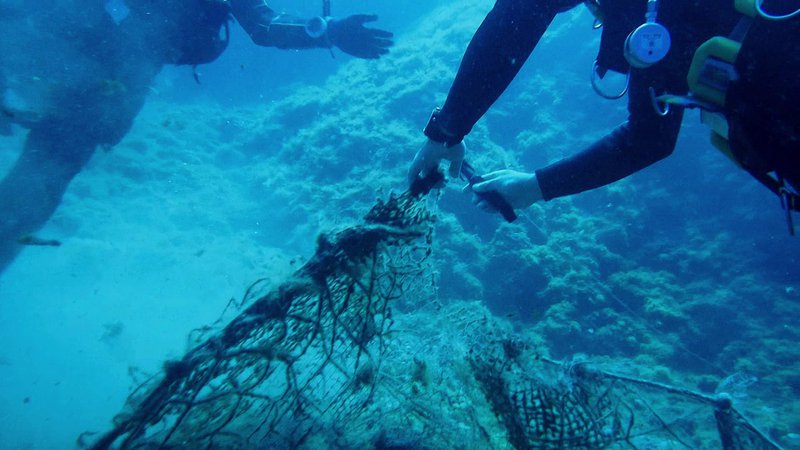 Photo: Aegean Breath

DemocraSEA (Greece) aims to map, gather and recycle marine litter from the Aegean Sea. Marine litter and fishing net collection points will be created to receive the trash collected by the diving and coastal clean-up missions around Greece. The project has a participatory approach by bringing together local fishing communities, communal authorities and citizens.
This project was chosen by the Advocate Europe community out of 475 pitched ideas and is our community award winner.

Browse through all ideas on www.advocate-europe.eu/ideas