How was FUTURE DOCS born?
For many years I have been working for the Helsinki Foundation for Human Rights, one of the biggest human rights NGOs in Poland. In 2001, we started a Human Rights Film Festival, which is for me a combination of two very important areas of activism: art and human rights activism. During those years, my colleagues and I observed that the activists struggling with human rights protection and the artists tackling those issues in cinema very rarely cooperate with each other, while we were working with both. And hence the idea of FUTURE DOCS as a platform for creative encounters between those two groups. Because documentary filmmakers are constantly looking for stories, for subjects, for inspiration and human rights defenders, metaphorically speaking, simply sit on the ideas, on stories that are compelling and very often just not heard. So we brought those two groups together and created a formula that is well known for the filmmakers – the pitching formula – but reversed. So the filmmakers are not presenting film ideas to potential funders or partners, but they are the audience to whom the human rights defenders pitch important topics, ideas and potential protagonists.

In our part of Europe, this tradition of the protest documentary that was very strong under communism didn't translate into a contemporary practice.

Where you inspired by other similar projects? Are there other initiatives you could learn from?
This type of cooperation really happens quite a lot in the United States but it is still relatively rare in Europe. Experience shows that this often results in interesting film projects that you can support along the way to becoming films if you have the infrastructure to do so. And this is the idea of FUTURE DOCS and until now, we've had two biannual editions in Poland. And already, although it is quite a new idea in Europe, many other festivals and people have found this project interesting. Local fora for cooperation also now exist in Ukraine, in Romania, in Georgia, and we were involved in the launching of each of them. This idea proved to be attractive and productive – because interesting films are on the way. So coming to the question of who I am and what I do, this combination is really crucial – I am always wearing two hats: one as a human rights defender, one as a cultural manager. I am not a filmmaker myself, but for 18 years I have been programming and organizing a film festival that is a platform for various activities around documentary films. And I think that is reflected in the idea of FUTURE DOCS that tries to combine two different perspectives and two different milieus, two different groups of people.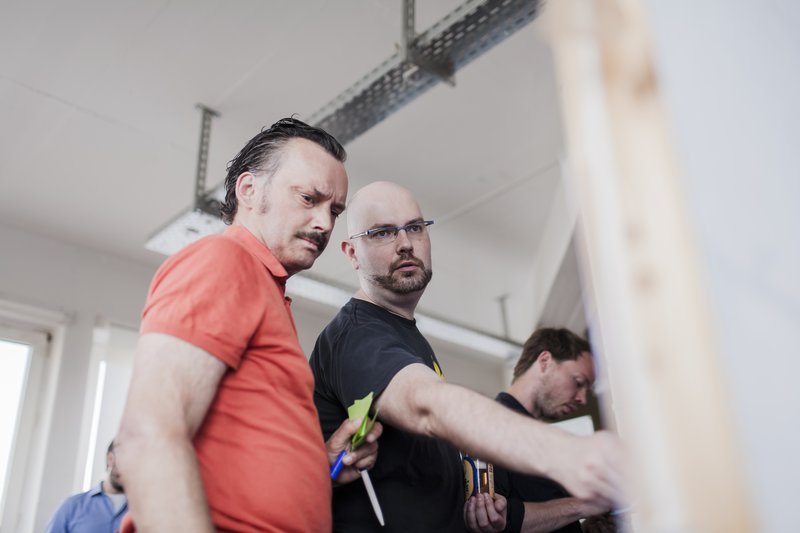 What was your motivation behind the project?
The motivation came also a little bit out of frustration. Because in our part of Europe, this tradition of the protest documentary that was very strong under communism didn't translate into a contemporary practice. Documentary filmmakers nowadays tend to avoid subject matters that are human rights related or even broadly speaking social or political because they consider it journalistic work. While organizing and programming the festival, we started thinking about what to do to change this whole culture, to bring back this tradition where political documentaries, human rights documentaries were produced. So we made a small pilot in Poland – and it worked! This encouraged us to try out this very experimental format. I was stroke by the reception of the idea itself: in both groups, the people were highly receptive.


Because documentary filmmakers are constantly looking for stories, for subjects, for inspiration and human rights defenders simply sit metaphorically speaking on the ideas, on stories that are compelling and very often just not heard.



Why this lack of independent documentaries about Human Rights in Central Eastern Europe?
There is a huge discussion on this matter that has been ongoing for years. I don't think there is only one cause – it's multiple factors. One of the factors is that the focus shifted: During the communist times, the focus of the documentary film schools was set on making critical films. After communism collapsed, the filmmakers didn't see the need to make such films anymore – they went more into fiction and into artistic filmmaking – while the topics of social justice or human rights were left to the media. So this is one factor – it is still very present in the teaching of our film schools and also in the rest of the region, with the exception of the Czech Republic maybe. This is also something that you can find to some extent in the West. Another aspect is that there is a poor understanding of the cause. After the transition, many people thought, "Now we have freedom, there is nothing to complain about." One of the only topics that were not neglected was in the films about the people who were not beneficiaries of the transition, those "left behind" – and there are lots of films about them. But the last 30 years have been more than that. There is a poor treatment of the complexity. We are noticing this very much in Poland right now, because of the crisis of democracy and the rule of law – there is a big need to tell those stories, it is obvious that not everything went well after the transition. And now there is a new generation that want to make these films, but there is a lack of independent funding, which is another major issue.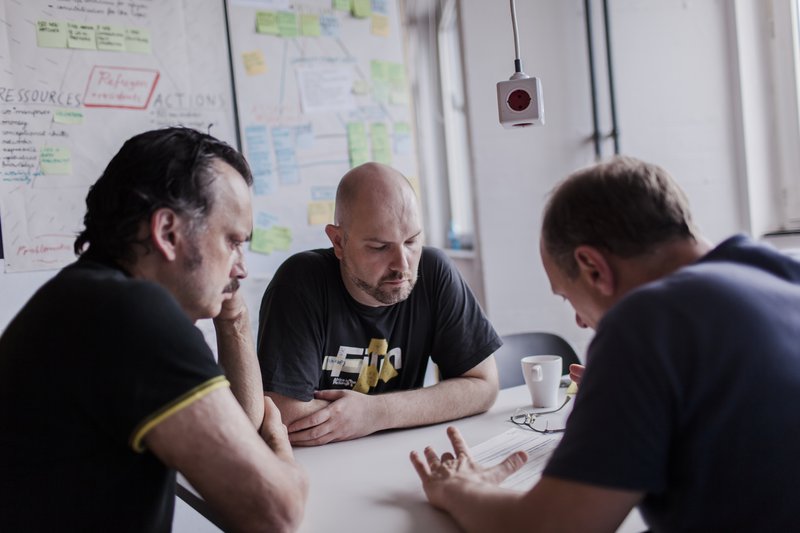 How did you make this observation? Was it through the submissions that came to the festival?
It was rather the phenomenon of the films being made in the region. There were very good things from the region coming up, but not social or political. They were usually personal stories. As I said, for sure there are films about the people who were "left behind." For instance those who were living on those big collective farms and lost their jobs after communism collapsed. It was the same for many factory workers. But it doesn't really go beyond this. For instance, the fact that there are new topics, new groups in society, new ways of policymaking – just new rules – I think was not reflected very much. And what is interesting and important for us now is that in terms of the current crisis – because there is huge democratic backsliding and a human rights crisis in our region – that is very well reflected in documentary filmmaking, in the range of films that are being made. Also the previous generation of filmmakers, the ones who were not interested in the socio-political crisis after the transition, are noticing that something went so wrong, that the crisis is so deep, that they want to tackle it somehow. So it is giving me hope. It seems that this time, it is going to be depicted. And it is true for the whole region. Because we work with other fora – for instance in Romania, there are many very interesting critical young filmmakers and also older ones who are trying to grapple with these socio-political topics. Having said that, I think that these personal films and this other perspective are extremely important too, that's obvious, it's just that you need a bigger palette. Films about human rights are something that should be made any time, simply because it matters.




For instance, the fact that there are new topics, new groups in society, new ways of policy making – just new rules – I think was not very much reflected.

Did the outcome of FUTURE DOCS meet your expectations?
One great outcome is the start of a new culture: the realization of both groups that there is so much potential in their cooperation. Usually, human rights NGOS tend to follow their agenda in a very straightforward way. We were able to convince them that independent filmmaking is a good way to target wide audiences in a more subtle way than usual human rights campaigns. Also, they were not used to this scheme of pitching. But what was nice, was that many activists told us that it was a very good exercise in communication. They had to learn how to communicate in a completely different way – for instance, also visually, to give the filmmakers a visual incentive. Human rights activists usually like to share their stories and their causes, so we could witness very meaningful nice interactions inside the group, among the human rights defenders first and in the bigger group with the filmmakers also.
On the other hand, the documentary filmmakers were grateful to have access to the very difficult stories, to the subjects that matter, to environments that are not accessible without the help of real human rights defenders. So a tangible change has happened already: For a quite significant group of Eastern European filmmakers and human rights defenders, this potential for cooperation has become very obvious – well at least more obvious than it used to be.
As for the films, we are still waiting for them to be finished – because films just take a lot of time to be made. But from the second edition of FUTURE DOCS for instance, there were four films with producers and budgets, and production is really advanced. So the productivity even on this very concrete level of promising films coming out of it is really good compared to other events dedicated to the facilitation of film production.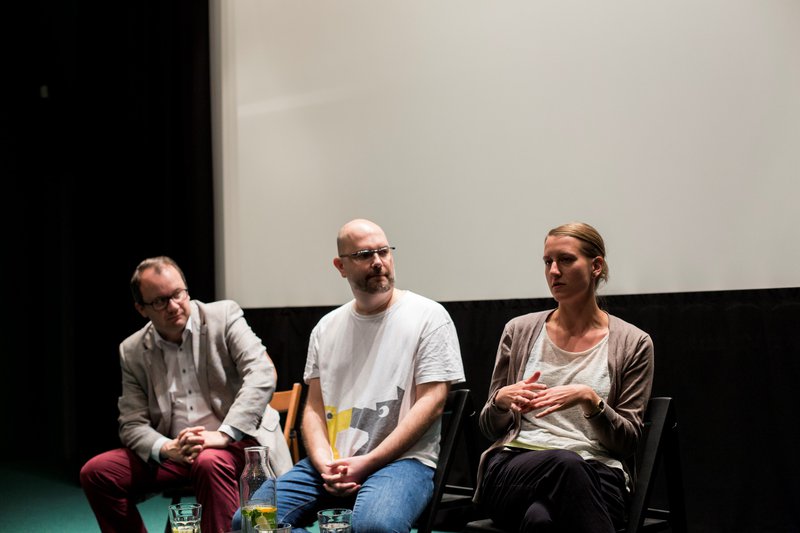 What did you take from the project on a personal level?
I think it has really brought me much closer to those two subjects I had been working with for many years, because it is a very different level of engagement. It is thrilling to be active in this very creative process of facilitating something new that is going to happen and to build the opportunities for the people. Because although the work at the Human Rights Festival is very diverse, in the end we are still mainly screening films for a lot of different audiences and in different contexts. And for me it was really enriching that we can develop as a film festival and at the same time give much more to the people we are working with. Somehow, we are taking them somewhere – on the journey to these new films, these new subject matters. In a way, we are now able to give something back to them, which is a very nice feeling. That we have something to offer.
---
Maciej Nowicki
is the Vice-President of the Board of the Helsinki Foundation for Human Rights, Poland. He is the co-founder and Director of the International Film Festival WATCH DOCS Human Rights in Film in Warsaw. Since 2016, he has been the author of the concept behind and coordinator of the FUTURE DOCS European platform for creative encounters of human rights defenders and documentary filmmakers. In addition, he is also co-founder and President of the Board of the Social Institute of Film foundation.

FUTURE DOCS
FUTURE DOCS brings together documentary filmmakers and human rights activists to create new films about human rights issues. The specificity of the format lies in the pitches: the human rights activists pitch their stories, their protagonists and their locations in order to win the filmmakers' interest. The numerous outcomes of the two editions of FUTURE DOCS entail five documentary films in the making, cooperation with prestigious documentary film festivals all around Europe, similar local fora for cooperation created in Ukraine, in Romania and in Georgia, renewed funding and an upcoming third edition.