"When women attain high office, it's either because they're female or because they've renounced their femininity."

"Patriarchy is our greatest enemy and is supported by institutions and individuals who benefit from inequality."

"Women are conditioned to not believe in themselves."



These are just three out of hundreds of phrases circling in the minds of European women. Prune Antoine and Elina Makri extracted and wrote them down. For their Sisters of Europe project, the two journalists set out to capture voices from every direction on the continent. They ended up with 17 stories that can be read on the platform sistersofeurope.com. The idea behind the project promoted by Advocate Europe: Women throughout Europe are fighting for lives of equality. Bringing them together can multiply their power.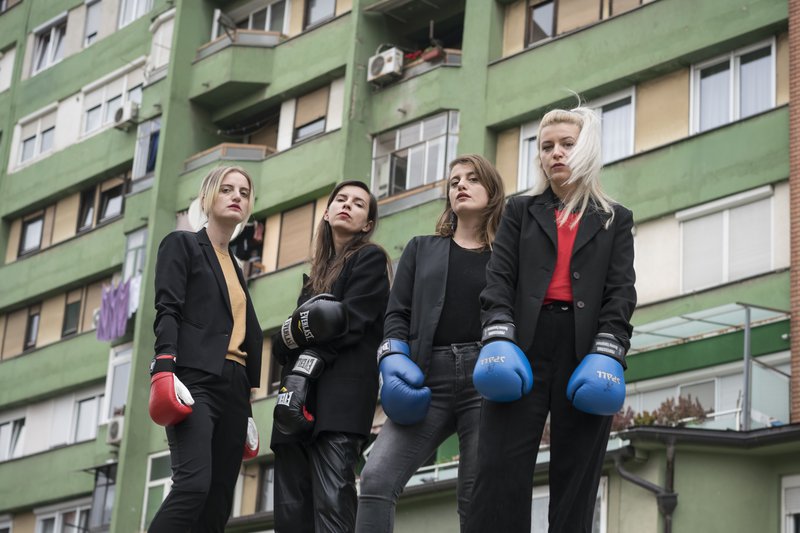 Haveit, photo by Jetmir Idrizi

A common cause – but different everywhere
"#MeToo was the spark for our project," says Prune Antoine. "We found that the movement is perceived and accepted in completely different ways in different countries." While it was hotly debated in her homeland of France, talk was more restrained in her country of residence, Germany. Nonetheless, #MeToo was a crosscutting theme that appealed to – and united – women across borders. Elina Makri and Prune Antoine were intrigued by this contrast. With so many different views on what was actually a common cause, what did things look like as a whole for the case of self-determination and equality in each country? As journalists, they had learned to get to the bottom of things. So why not tackle this question?


"We wanted to talk about the ones we don't read about in women's magazines, but who are advancing the rights of women in a variety of ways."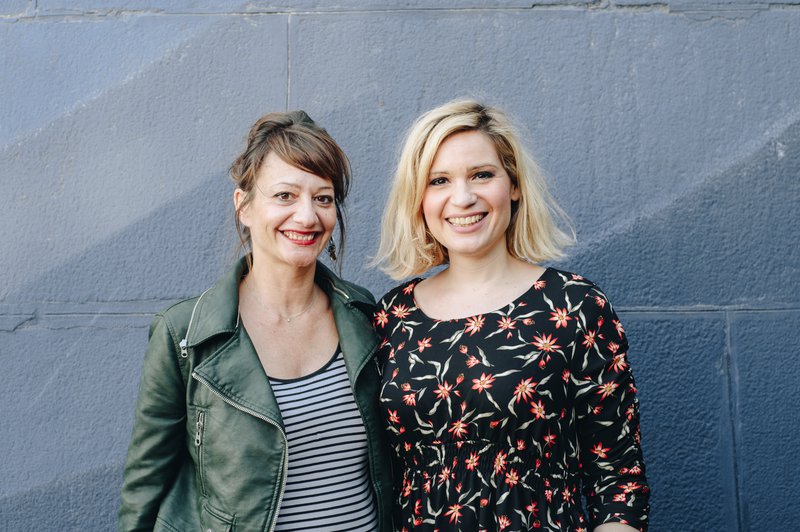 Prune Antoine and Elina Makri at the Advocate Europe Idea Challenge Camp in Kiew. Photo: Olga Zarko.

A few months later, 150 applications were stacked on their desks. Journalists and photographers from all over Europe contacted them about documenting the stories of European women. "We wanted to talk about the ones we don't read about in women's magazines," Prune Antoine says, "but who are advancing the rights of women in a variety of ways." For Antoine and Makri, it was and is important to tell stories that go beyond victimhood. Their stories focus on active and tireless fighters. How does a Polish activist campaign against the ban on abortion? How does a Greek woman advocate for migrant women, who are often doubly marginalized? "In our stories we learn something about the women. But they are also the front door to their country and give insights into the fundamental situation of local women," summarises Prune Antoine. Thus the stories open yet another door: to discussion.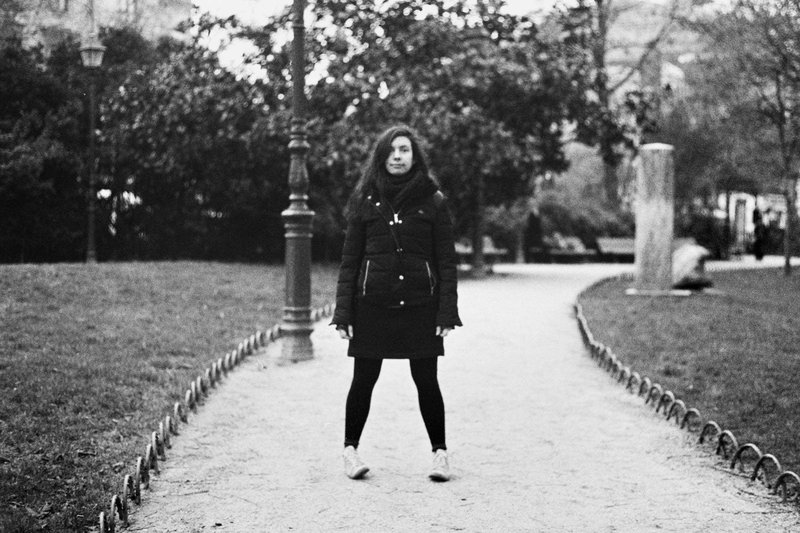 Emma, photo by Jef Bonifacino

More solidarity!
The 17 perspectives on the online platform were therefore not enough for the staunch Europeans. They wanted their project to continue in real life. So between March and June 2019, several hundred women and a few men met for four "agorae," or discussion events. In the north, east, south and west, visitors debated various topics: the gender pay gap in Berlin, the myth of French seduction in Paris and the conflicts among women in Athens. In Warsaw it was about body, dignity and community. Here, a single word demonstrated that the pursuit of the same things can be understood quite differently from country to country. "Instead of 'feminism' we wrote 'sisterhood' on the invitation to the event," says Elina Makri, "because in Poland feminism is a quite strongly politicised word. Not everyone wants to get involved under that label."

In Greece, the home of Elina Makri, there was another challenge: For the agora theme "Gender Wars: Why women fight each other," they had trouble finding traditionally feminist speakers. "They didn't want to talk about this rather shameful but real problem," says Elina Makri. "In my view, that's hypocritical. We apparently only talk about grievances if we can blame men or society for them. But conflicts among women are a well-known phenomenon. We see it in the West, for example, in the constant 'competition' between working mothers and career women." Romanian Iana Matei, a protagonist from the stories, puts it in even sharper terms, saying, "Women are each other's worst enemies." So with the "Sisters," the project founders also want to promote solidarity among women. Those who know more about each other's lives are less quick to condemn. At the Berlin agora the participants demanded exactly that – support instead of tearing each other apart.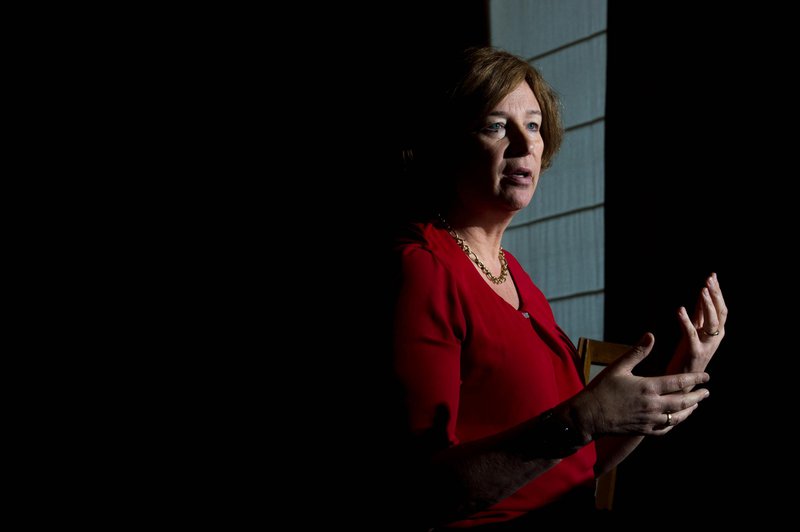 Petra de Sutter, photo by Mélanie Wenger

A core value of Europe
The third act of the Sisters of Europe is yet to come: The two founders want to present the results of the agorae to the European Parliament. The collected positions and demands are reality; they won't disappear when the participants of an agora say goodbye in the evening. But how can the diverse concerns of half a billion people be summarised? "The local realities are very different, the priorities are different everywhere," notes Elina Makri. "However, we would like to discuss some universal aspects with the members of parliament." Physical self-determination or equal wages, for example; still having to struggle for those is unacceptable. "For me, equality is a core value of Europe," explains Prune Antoine. "My daughter shouldn't have to experience the obstacles we have today." But, she also says, women should do their part and fight for what they want. And raise their daughters to be self-determined, demanding women – to be real "sisters."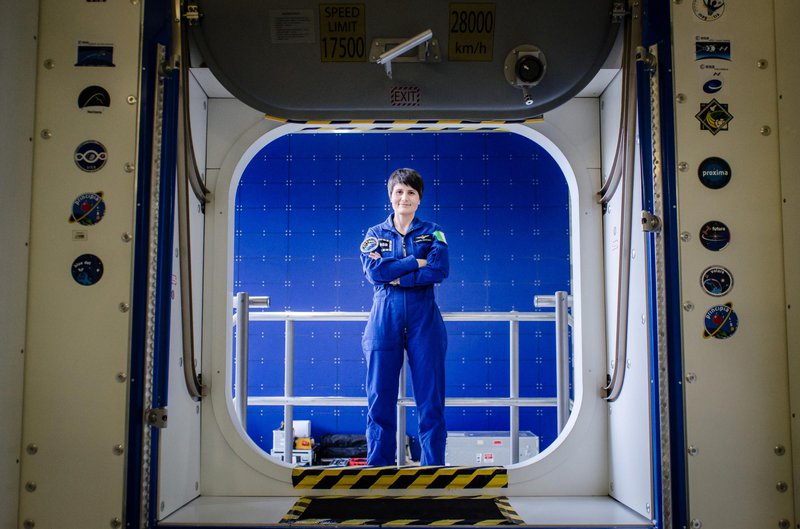 Samantha Cristoforetti, photo by Daniela Sala


You want to know more about Sisters of Europe? Visit their website, or follow them on Facebook or Instagram!


---
This articles was originally published in German on 10.092019 in AufRuhr - the online magazine of Stiftung Mercator. It was translated to English by Advocate Europe. All photos by Sisters of Europe.