Civil society actors in conversation with MEP Julie Ward and think tankers Rosa Balfour (German Marshall Fund) and Fabian Zuleeg (EPC) at a "CitizensLab" meeting in Brussels. Photo: Panos Georgiou

At Advocate Europe and Connecting Europe we firmly believe that civil society is key for bringing about positive social change in Europe. Civil society actors and social innovations have a central role to play in the social transformation processes that we encounter every day. These ideas and approaches to issues such as integrating newcomers into our societies, offering educational opportunities for all or working against climate change hold the potential both to inspire Europe and to remind us that a different future is possible. Often they are about a Europe defined by possibilities, not by limits. Yet rarely do they feature in political discourse, societal spotlight or the mainstream media. Our joint work focuses on how we can enrich and deepen EU policy conversations with inspiration, impact stories, and solutions from civil society.
In the European Union, policy-making is a complex business: the municipal, regional, national and European levels are increasingly intertwined in ways that can seem daunting to the eyes of a layperson. Brussels as the headquarters of the European institutions has grown to be the central arena for all levels of policy making. Whoever wants to make sustainable political gains can no longer afford to be active solely in their respective capitals. Today, already around 70 percent of national legislation is conceived in Brussels. In addition, with 120 billion Euros disbursed in 2017, the EU institutions are an important source of funding for local communities. Whether it is about the environment, consumer protection, or civil society in the digital age – Brussels is increasingly the place where the action is happening and decisions affecting daily lives of EU citizens are being taken.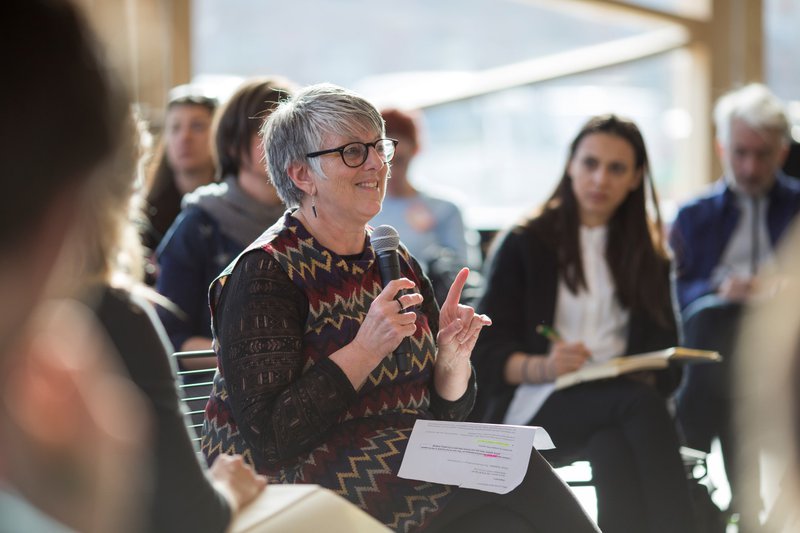 MEP Julie Ward in conversation with civil society and policy makers in Brussels Photo: Panos Georgiou

In these policy conversations held on the European level in Brussels, policy-makers, politicians, think tankers and interest groups conceive, bargain, shape and determine the political frameworks of our societies. Thus, EU decision-making is an open competition of ideas: the European institutions are open and dependent on input from all parts of society, including civil society. Around 3 000 NGOs reflecting a wide variety of interests are already listed in the EU transparency register. Yet, very often, channels of participation remain very formal and structured. In many cases only "big tank" civil society organisations like Amnesty International or Oxfam are able to successfully advocate for their cause.
Focusing foremost on fieldwork, smaller NGOs and initiatives do not always have the space, resources or desire to share their insights and experiences with the "Brussels bubble". In the policy jungle, it is difficult to understand questions such as: "Why is my work relevant for the policy conversations in Brussels?", "With whom shall I talk to about what?", "Will they do something to effect my cause?", "Will they understand my words?" and "Is this actually worth the investment and effort?"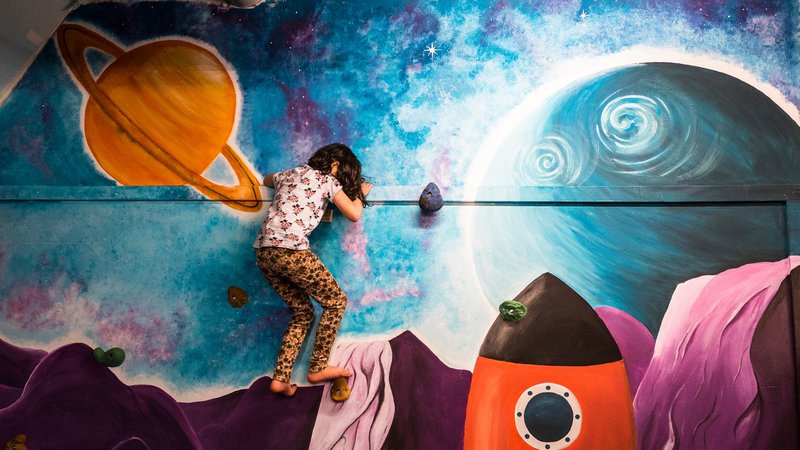 A solution for policy-makers: experiencing playfulness and belonging in a refugee shelter. Climbing the wall of a playroom that came about in the ROC21 intervention in Berlin. ROC21 is an open-source, adaptable toolkit and transformation process for turning crisis camps into thriving environments full of opportunities, personal growth and participation, which won the NICE award in 2016. 

Fuelling new kinds of policy conversations
Political developments such as the European economic and debt crisis, the refugee 'crisis', the situation of the rule of law in Poland, Hungary, and increasingly Austria as well as the Brexit vote highlight the rapid increase in complexity and interconnectedness that policy-makers are confronted with when crafting policy solutions.
It seems tempting to turn to "old and simple answers" which abound loudly in the political realm, especially when confronted with the rise of populist parties all over Europe. European politicians advocate for closing borders or continuing to rely on fossil fuels for energy. However, these answers fall short in adequately addressing the complexity of today's challenges. European cohesion and Europe's ability to act are at risk. It will be the decisions taken at the European level in Brussels which will determine whether Europe emerges from these current crises stronger than before or crumbles into an increasingly nationalistic, protectionist, discriminatory, xenophobic, intolerant and authoritarian Europe. Now is the time to act.

"Nuanced and adequate answers" to some of these questions require fresh, innovative and creative thinking. They can begin with civil society experiments and prototypes undertaken by forerunners of change who are free and courageous enough to take the risk of pursuing their ideas.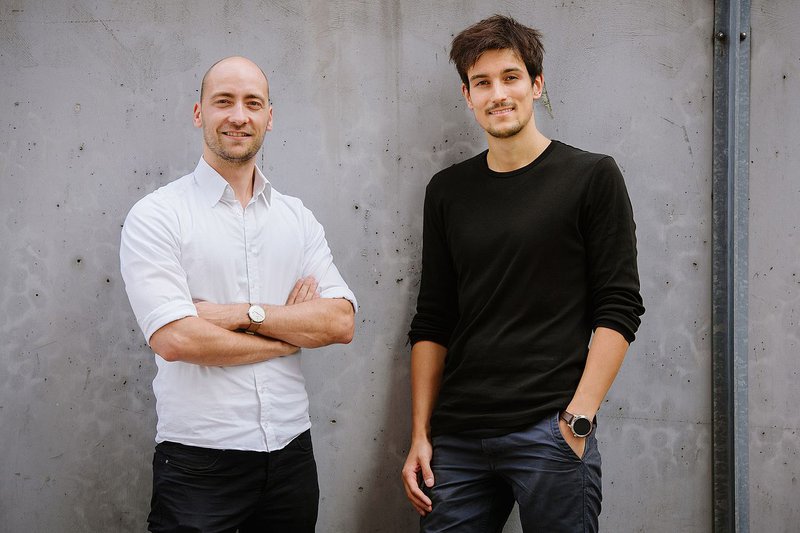 Advocate Europe Alumni Martin Herr and Vincent Speer succeeded: they advocated for every EU citizen to receive a free Interrail ticket on their 18th birthday. After several years and many conversations, this is now an EU pilot programme. More at http://freeinterrail.eu/
Photo by: Phil Dera
At the same time, our current social challenges require bigger responses. They require that we act together, in ways that are more connected and committed than before. They require a European civil society that takes a stance and shares its practices, expertise and experiences in the policy realm and takes them forward into policy-making. At the same time, it also requires from policy-makers the willingness and openness to translate civil society's demands into policy. It is more important than ever to bring the ideas, stories and interests of civil society to Brussels and to strengthen the link between the debates and decision-making processes in Brussels and the activities of civil society and activists at the local level. Building authentic relationships between diverse practitioners, policy-makers and stakeholders can contribute to engaging in policy conversations that offer space for discussing both difficulties and potential ways forward.

Thus, it is relevant for both civil society and policymakers in Brussels to properly understand the potential that civil society's ideas and solutions can hold for contributing to, shaping and inspiring European policy conversations in Brussels. It is crucial that civil society understands what is possible in Brussels, what this political space can offer and how it can be harnessed to bring about innovative ideas. Such encounters can fuel new kinds of policy conversations if they address in equal measure the will to fix the difficult challenges of our times and the need to firmly embrace the potential of our societies and social relationships. While the environment for such conversations might seem hostile, in fact the urgency and pressure for decision-makers to deliver policy solutions is likely to increase their openness and responsiveness to new sources of inspirations, to fresh perspectives and ideas.
Thus, while the link between small NGOs focussing on fieldwork and the sober, formalised policy-making world does not seem to be straightforward, the question whether to engage with Brussels should not be measured against the impact of how visible policy recommendations are in final legislation. Some of the most valuable contribution lies in civil society's potential to raise awareness of and advocate for (neglected) issues, to put them on the policy agenda, to (re-)frame them, to enhance the transparency of the political process, to broker coalitions,  and to enrich the policy space with impact stories from the field.
You will find advice on crafting your "impact story" for policy conversations in our next article.
About the authors

Julia Hoffmann is curious about the possibilities for social change that emerge when citizens, families, newcomers, migrants and policy-makers alike act together. She has spent several years working on issues of European integration. Since 2014 she has headed MitOst's idea challenge "Advocate Europe" with the mission of supporting creative idea makers who connect Europe and whose stories belong more prominently in our public and policy conversations.
Julian Rappold supports change-makers active in local, regional and national contexts across Europe to engage with decision-makers in Brussels to foster meaningful encounters and to strengthen Europe's cohesion as part of the project Connecting Europe , a joint initiative of the European Policy Centre and Stiftung Mercator