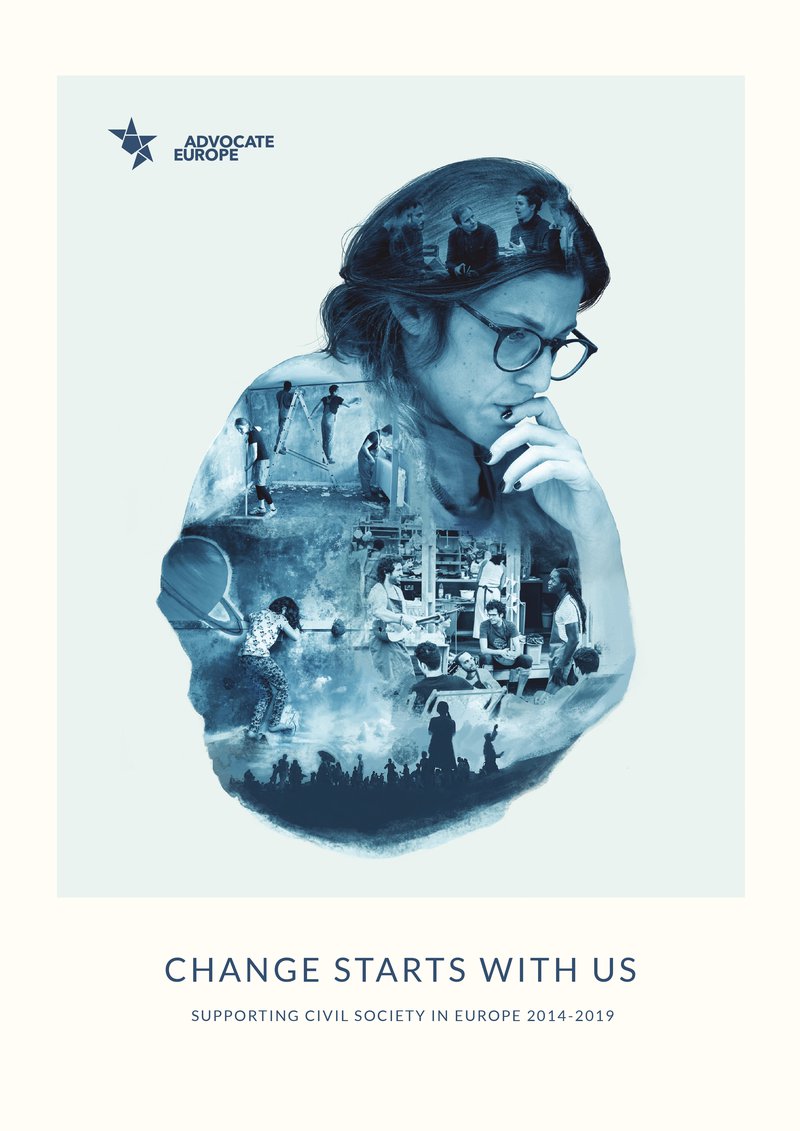 ---

In times when solutions for societal challenges have to be continuously re-thought and reinvented, pragmatic visionaries, shapers and creators come together from the midst of an engaged European and global civil society to effect social change. People who in doing chose to see what's wrong in the world and decide to build liveable futures.
Found and supported by the Advocate Europe idea challenge, a combined digital open innovation process and civil society project incubator, these people co-create a "Europe of possibility": spaces and approaches that allow us to listen to each other, celebrate and live through the messiness of our diversity, as well as to experience dialogue and cooperation in the midst of this volatile, often harsh world. Handmade and crafted by a passionate civil society, largely unnoticed by the eyes and ears of mainstream public conversation or policy-making, this is the combined work of dozens of heads, hearts and hands.



Tracing the journey of the Advocate Europe idea challenge and community of project makers from 2014 to 2019, these pages capture the impact we created, the learning we gained and the design behind our approach.


Words and images are not big enough to express the human connections made and life realities changed over several years. So you may look at this, dear reader, as a journal in which you can glimpse parts of our work. We hope that it inspires and supports you in standing up for a connected Europe.